Happenings: New books by native writers on artwork, journey, golf plus a piece of fiction | Book Opinions
Artist Alice Smith Subject of a large format book
Evening Post Books and the Middleton Place Foundation are releasing a new large format illustrated book on March 1st about Charleston Renaissance artist Alice Ravenel Huger Smith. "Alice" is available in hardcover for $ 60 from the Museum Shop on Middleton Place in Middleton. Place the online shop (https://shop.middletonplace.org) and anywhere that books are sold. The net proceeds will go to the Middleton Place Foundation mission.
A virtual book start on Facebook is planned for March 1st at 6 p.m. Go to www.facebook.com/MiddletonPlaceNHL. Middleton Place President and CEO Tracey Todd will attend the event. Artist Jonathan Green; and the authors Dwight McInvaill, Caroline Palmer and Anne Tinker.
Smith's artwork is on display at Middleton Place and Edmondston-Alston House from March 1st to January 1st. 10, 2022. She was adept at capturing the beauty of the Lowcountry in watercolors and helped make the area a major cultural tourism destination.
"Alice" is an account of the artist's life and work based on unpublished papers, letters and interviews. It is enriched by more than 200 illustrations of paintings, prints, sketches and photographs, many of which were shared for the first time.
Bill Thompson's travels have been re-recorded
Bill Thompson, a former mail and courier reporter and reviewer who is now a freelance writer and editor, has authored a volume of collected articles entitled "Why Travel? A Way to Be, a Way to See."
One why-to-book more than one guide, "Why Travel?" examines one subject to cover many others. Thompson has accumulated 40 years of travel experience to provide readers with valuable guidance, a new sense of wonder, and inspiration for their own explorations.
Thompson has written a lot on all aspects of travel, from urban adventures to the basics of the wild. His travels span six continents, including 48 of the 50 US states, and have resulted in more than 70 published articles. Follow him online on the travel website www.sojournerartoftravel.com.
Lowcountry author writes autobiographical novel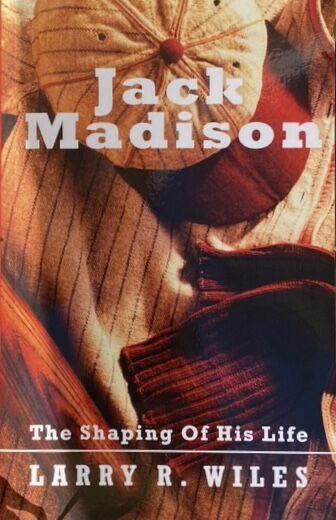 Discover more stories from Charleston's 350-year history that have long been forgotten over time. Sign up for this 5-part newsletter course to learn about key historical moments that are not told in Charleston's history.
Larry R. Wiles, resident of Goose Creek, has published Jack Madison: The Shaping of His Life, an autobiographical novel that is now available in paperback for $ 19.95 or as an e-book for $ 9.99 at https: // larryrwiles.com/jack-madison-book/ is available.
Jack Madison is your typical teenager who grew up in a small Midwestern town in the 1950s. His passion is baseball. His trainer is Fred Jenkins, a black man from Mississippi. Fred was part of the segregated Negro League and is now the first African American to manage the city's baseball activities.
Together, Jack and Fred are challenged by bigotry, racism, prejudice and emotional trauma during a turbulent decade. The lessons he learns will shape Jack's life and lead him to success.
Retired from a career in business in 2013, Wiles wrote "Jack Madison" to share his experiences and examine how Jack's life lessons can apply to everyone in the world today. He is currently working on a sequel.
More information is available at www.larryrwiles.com.
Golf in South Carolina is the subject of a new book
Authors and former newspaper sports journalists Bob Gillespie and Tommy Braswell wrote South Carolina Golf, a new volume from Arcadia Publishing of Mount Pleasant, available in paperback March 8, valued at $ 21.99.
Today, Myrtle Beach is sometimes referred to as the "Golf Capital of the World," but the first golf courses were established in Charleston almost 300 years ago. The Country Club of Charleston produced World Golf Hall of Fame members Henry Picard and Beth Daniel. The 1991 Ryder Cup games, the "War by the Shore", took place on the Ocean Course of Kiawah Island, where the 2012 and 2021 PGA championships were also held. Hilton Heads Harbor Town Golf Links has hosted the PGA Tour's RBC Heritage for more than 50 years. Gillespie and Braswell describe the story of the game in Palmetto State.
Gillespie was a senior sports journalist, columnist, and golf writer for The State newspaper in Columbia from 1979-2010. Braswell has written for The Post and Courier and other publications on local events, Ryder, golf in North and South Carolina Cups, PGA Championships, Masters, Heritage and numerous LPGA since the mid-1970s.
– Adam Parker